FAQ | Why do birds collide? | Collisions in Ottawa | Species list
---
Safe Wings volunteers documented 1,297 collisions in 2015. See below for the survival rate and species most often found.
We have recorded 107 species since 2014, including six Species at Risk.
Safe Wings estimates that it finds 5 to 10% of collision victims in areas that are actively monitored, and only a fraction of 1% of all the victims throughout City of Ottawa.
---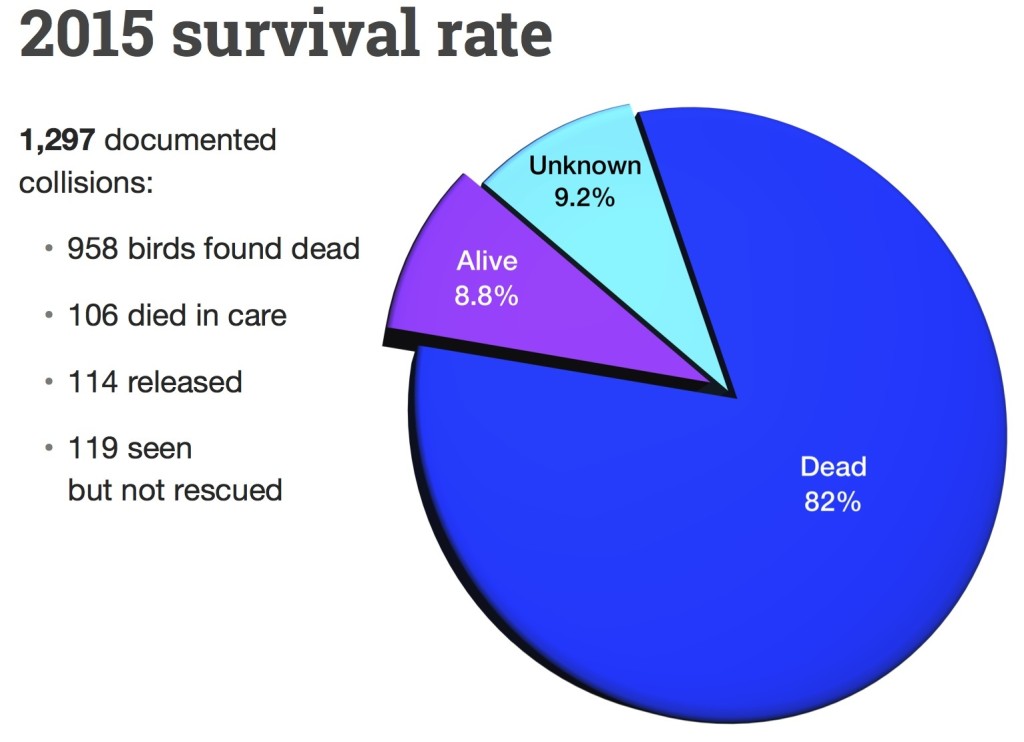 ---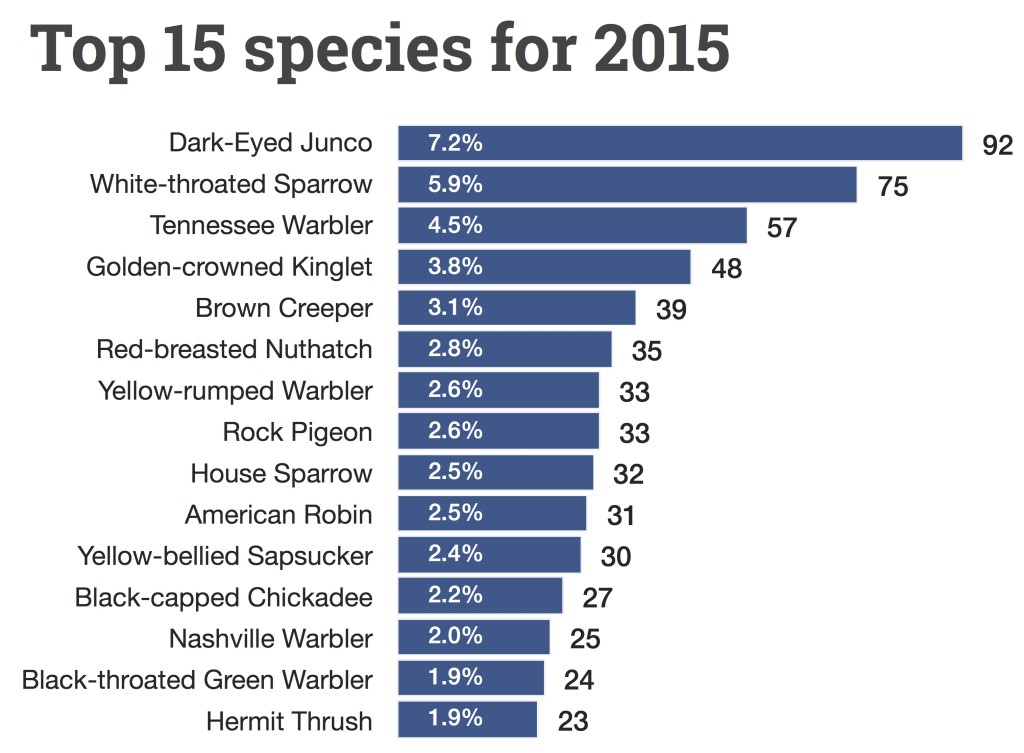 ---