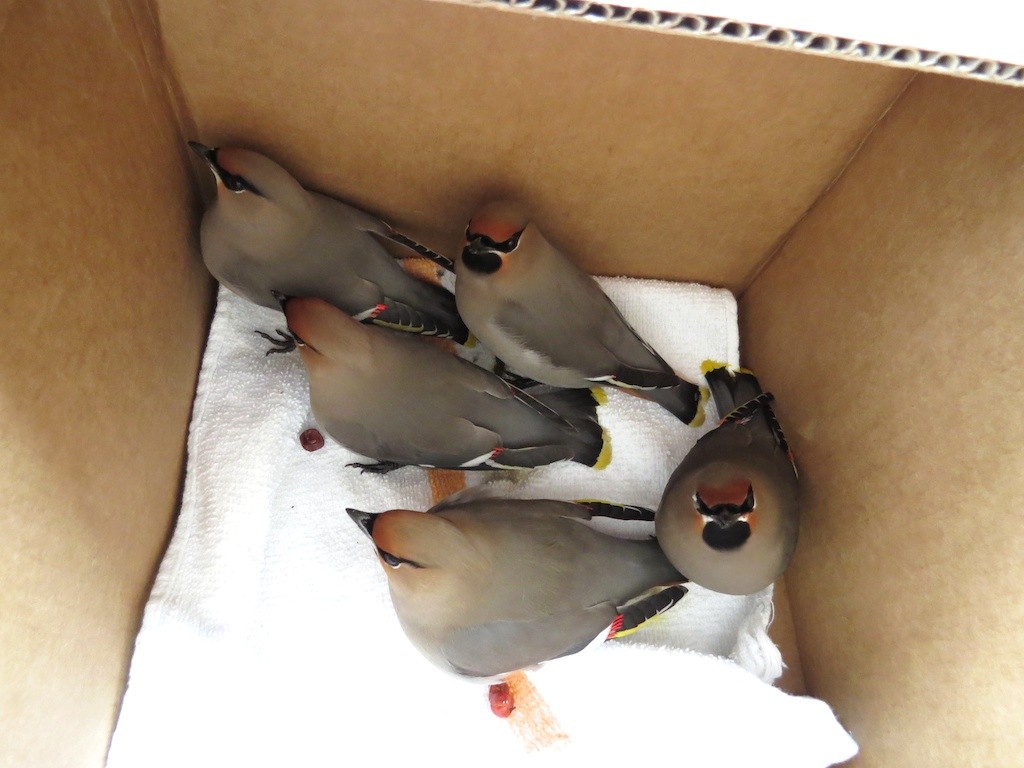 Bohemian Waxwings continue to crash into windows all over Ottawa.
This morning, we received a call from the Perley and Rideau Veterans' Health Centre about a flock that collided in their courtyard. We retrieved nine dead birds and four live ones. A few other injured birds remained in the trees, so we left the staff some paper bags and a net in case there were more collisions to come.
As we prepared to leave the Perley, we received a call from one of the buildings in the Canada Post complex on Brookfield. They had a Waxwing injured by colliding with a glass smokers' shelter. This bird was one of a flock of hundreds feeding on fruit on the ground.
We brought all five to the Wild Bird Care, where they will join a few dozen of their kin. Waxwings really do flock together, and unlike many species are quite happy to be placed together in a box or cage.