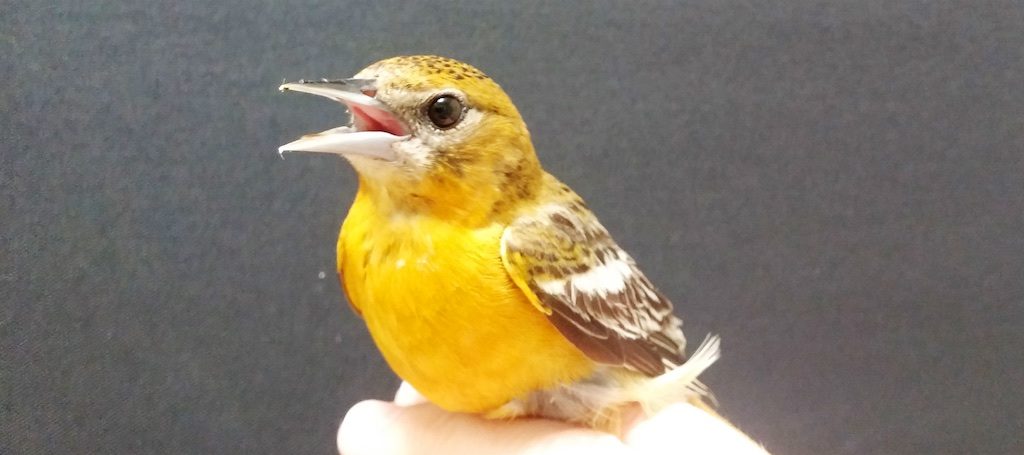 With 2017 almost over and 2018 about to begin, we wish to thank everyone who has helped make this another successful year for Safe Wings Ottawa.
It is now time to finalize and analyze our collision data, and to gather all the birds we have found in the past 12 months. This year's display at Ottawa City Hall is scheduled for Monday, February 26, 2017 in the late afternoon/evening.
Please ensure that all your birds are entered in our collision database by Thursday, January 4 at the latest, and email info@safewings.ca to arrange for any birds in your possession to be transferred to our freezers by the same date. Please contact us as well if you need help entering or correcting your collision reports.
---
Year in review
In the past 12 months, we have made good progress in raising awareness of bird-building collisions, and are beginning to see new buildings incorporating effective bird-friendly design features. In addition, some existing federal buildings are being retrofitted, and homeowners continue to seek our advice on how to reduce collisions.
Unfortunately, the "bird-friendly" glass used in the refurbished National Arts Centre has proven to be as ineffective as we feared, but on the bright side, the National Capital Commission has since adopted more stringent bird-friendly standards. The Canadian Wildlife Service has also engaged Safe Wings to help address bird collisions at federal buildings.
2017 also brought some changes in how we operate. In September, Safe Wings Ottawa became a committee of the Ottawa Field-Naturalists' Club, which gives us a voice and vote at board meetings as well as providing us with more structure.
In the spring, we obtained a provincial rehab permit, which, along with the federal one, allows us to provide more advanced care to all types of injured birds. Now, instead of rushing to get injured birds to the Wild Bird Care Centre, we can treat their symptoms and wait for their conditions to stabilize before transfer.
---
Here's to 2018
Whether you are monitoring buildings for collisions, transporting victims or helping us in other ways, we hope we can count on your support again in 2018.
Thanks to growing awareness of Safe Wings, and the resulting increase in people seeking our assistance for birds injured for various reasons, not just window collisions, we need your help more than ever!
We wish you peace and joy during the holidays, and a happy and healthy New Year.