Last month two of our members received awards recognizing the work they do for Safe Wings to rescue birds and spread awareness about bird-window collisions. 
Anouk Hoedeman received the Canada 150 Community Builder Award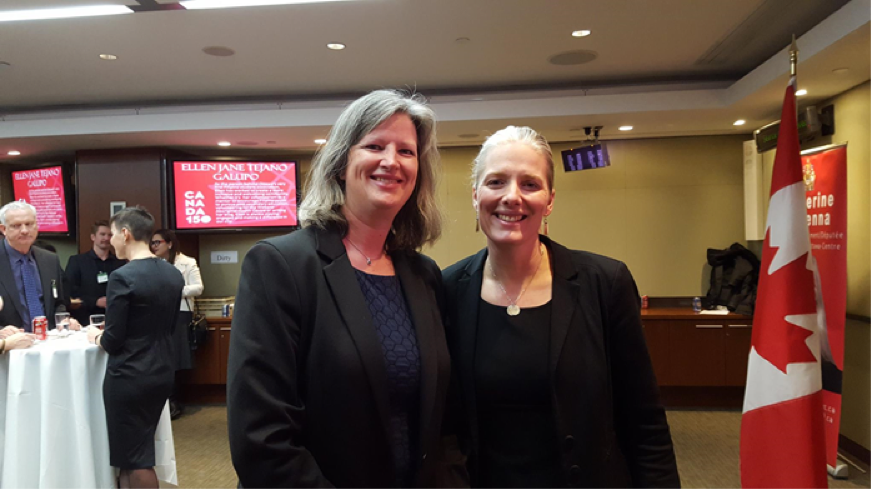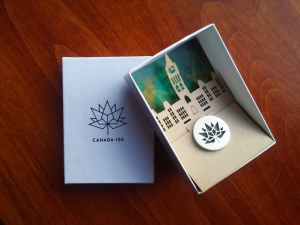 On November 22nd Catherine McKenna, MP of Ottawa Central, presented Safe Wings founder Anouk Hoedeman with the Canada 150 Community Builder Award and Canada 150 commemorative pin. The Canada 150 awards celebrate the achievements of Canadians who carry out the Canada 150 themes in the areas youth leadership, employment and community leadership. Each MP received 30 pins to award to select community members who have demonstrated exceptional work in these areas. The pins are made from copper taken from the roof of the West Block of Parliament Hill from 1918-1996.
Anouk was recognized for her dedicated work as Safe Wings Coordinator. If you live and work in downtown Ottawa it's not unlikely that you've seen Anouk in action on her bike around buildings tirelessly rescuing birds and tallying collisions as a testament to her dedication to Safe Wings and wildlife rescue. We are super proud of Anouk for receiving this prestigious award. 
Cynthia Paquin received the Elizabeth Le Geyt Award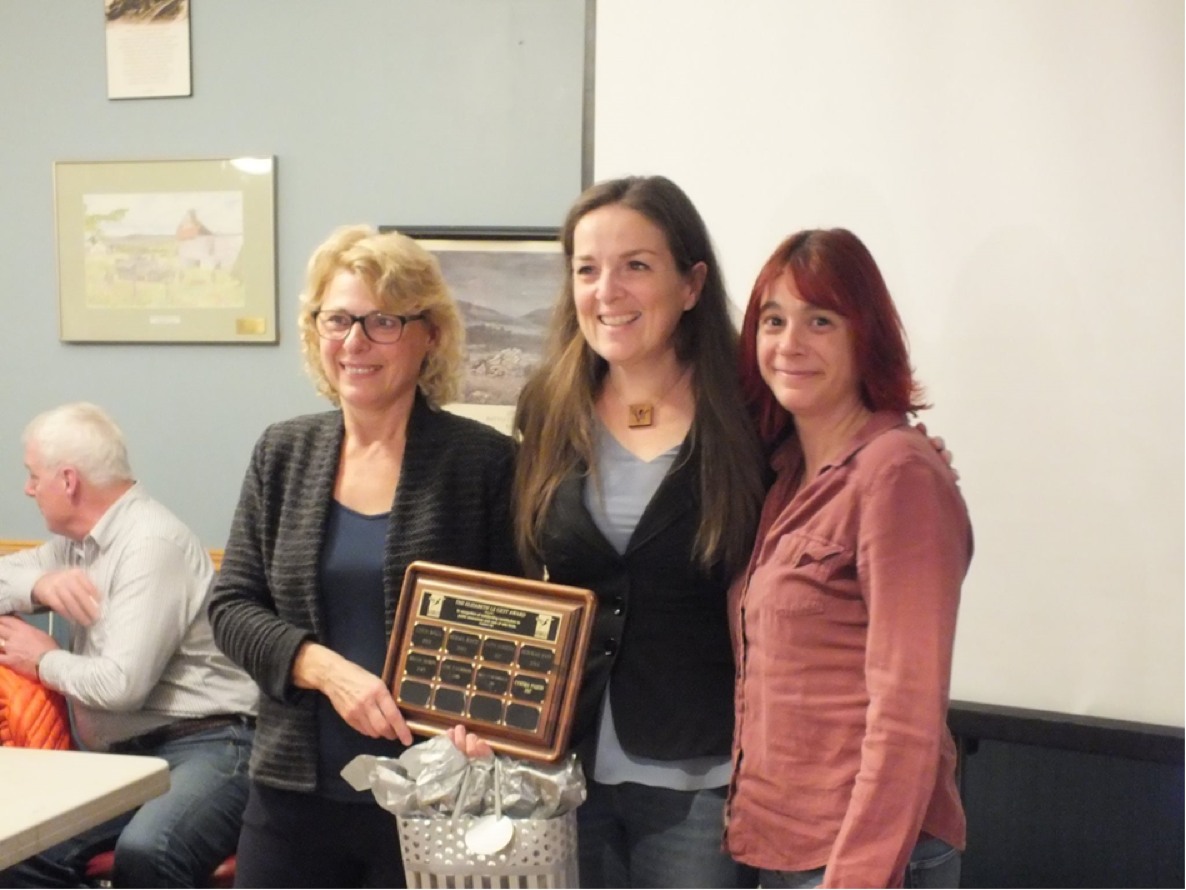 As if things couldn't get any better, within the same month Safe Wings member Cynthia Paquin received the Elizabeth Le Geyt award on November 25th at the Ottawa Wild Bird Care Centre Annual General Meeting. The Elizabeth Le Geyt award recognizes the contribution of community members to environmental conservation. Elizabeth Le Geyt wrote the Ottawa Bird Column in the Ottawa Citizen for 39 years until her retirement in 2013. The column covered every aspect of birds, and was popular with expert birders and the general public. It's no wonder Cynthia received this award, because if you know her you already know that she is an all-star at Safe Wings. Cynthia packs in the most time patrolling for birds that have collided with windows than any other volunteer.
Safe Wings would like to congratulate both Anouk and Cynthia on the awards they received this past November.