Of all the things Ottawa can do to create a safer urban environment for birds, making bus shelters and other transit structures bird-friendly must be one of the easiest, cheapest and least obvious actions to take. 
Bird die in collisions with glass used in structures of all types and sizes: High-rises, low-rises, houses, strip malls, wind barriers and, yes, even bus shelters. This is supported by our own data and by this study: Magnitude and correlates of bird collisions at glass bus shelters in an urban landscape (Barton CM, Riding CS, Loss SR (2017).
We have asked OC Transpo and the City of Ottawa to incorporate bird-friendly glass into all new bus shelters, transit stations, raised walkways and other glass structures. We don't know if our request will lead to meaningful change, but we did provide some examples of bird-friendly transit structures in other cities:
---
San Francisco has shelters designed with a frit pattern that looks like dissipating fog, making the glass more visible to birds. Made by Lundberg Design: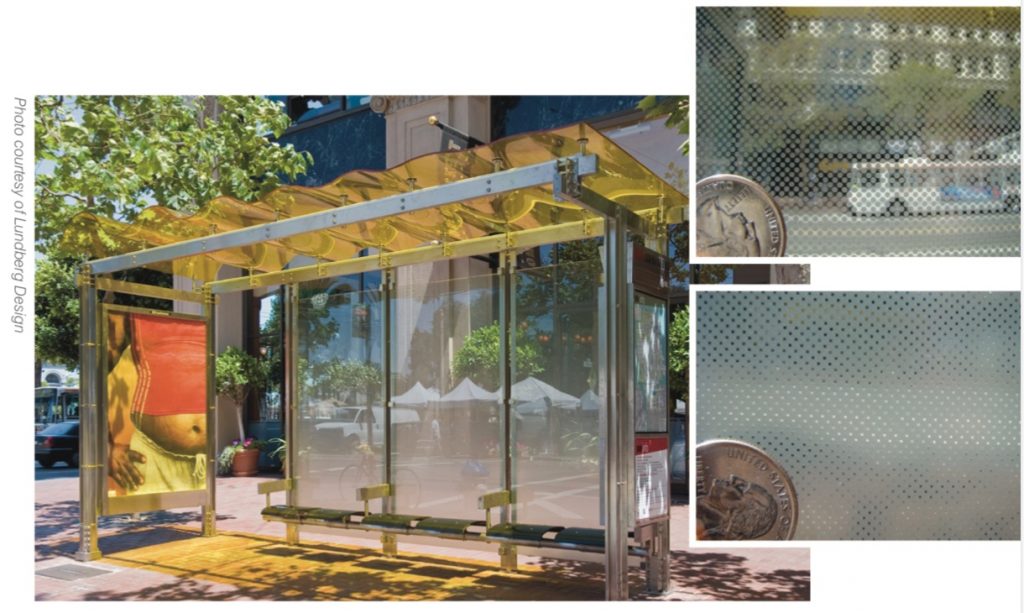 ---
Minneapolis has bus shelters with a frit pattern to deter vandalism, but the pattern is also effective against bird collisions.
Also in Minneapolis, there's a public art project consisting of external metal screens installed on a transit station: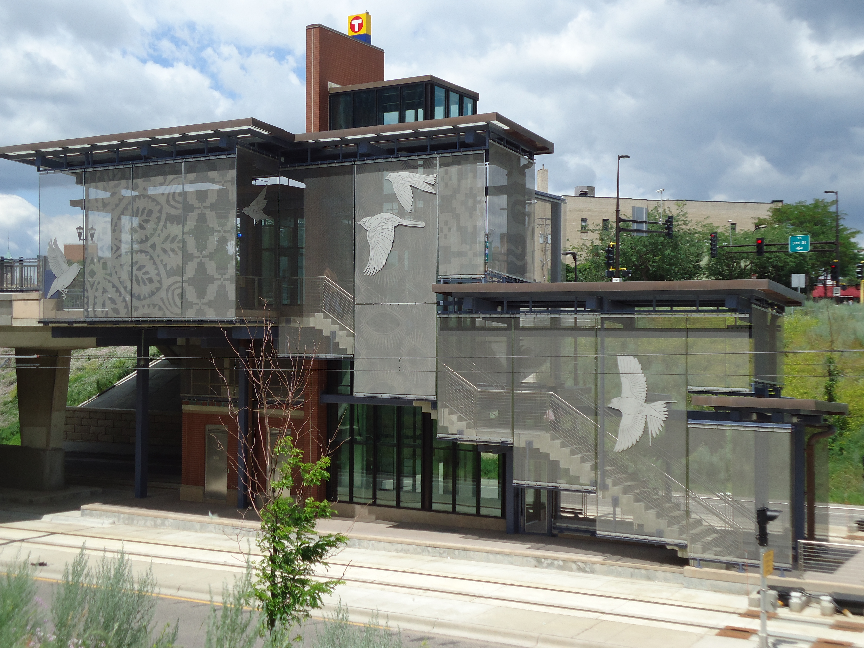 ---
Portland's transit system, Trimet, has been sandblasting patterns on its bus shelters since 2001, using designs by local artists. This public art helps beautify bus shelters, reduce vandalism, and create neighborhood branding. The reduction of collision risk is an incidental benefit: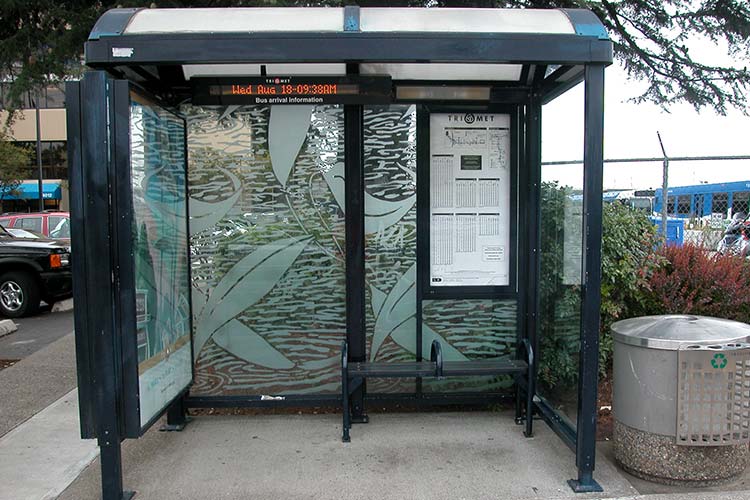 ---
Cornell University remediated a bus shelter with ABC BirdTape: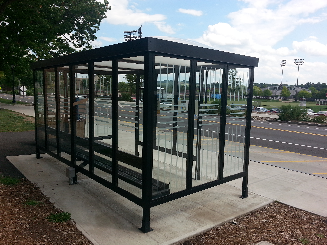 ---
The National Renewable Energy Laboratory had a bus shelter on its Colorado campus retrofitted with Collidescape film to reduce collisions: