If you weren't able to attend this year's Annual Bird Display, these photos will give you a sense of what it was like.
The 2017 display was held at Ottawa City Hall on Monday, February 27th.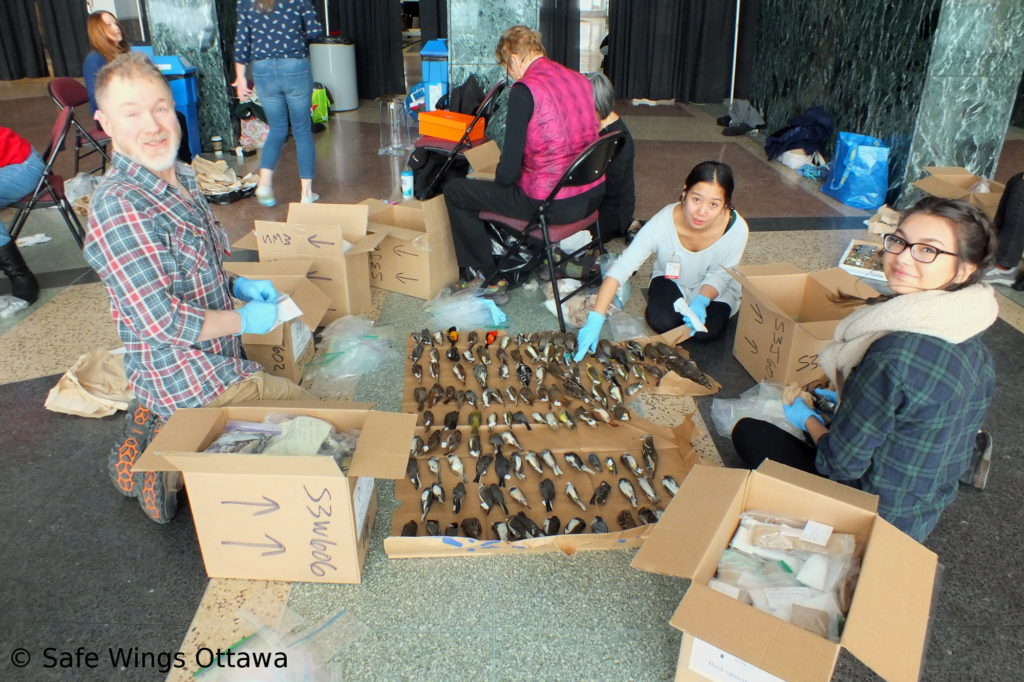 The birds were collected by Safe Wings Ottawa volunteers and members of the public throughout 2016 after being killed by collisions with glass. Volunteers recorded data on the collisions, labelled each specimen, and stored them in freezers until the display. Before being displayed, the frozen birds had to be unwrapped and sorted.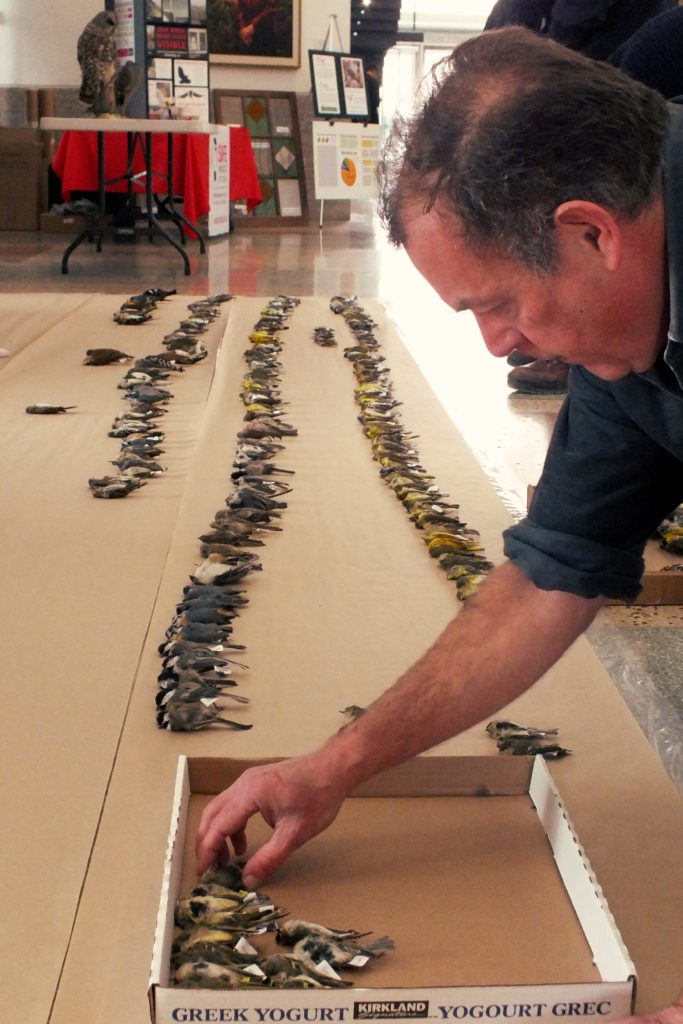 The birds were carefully arranged on butcher paper and grouped by species and/or family.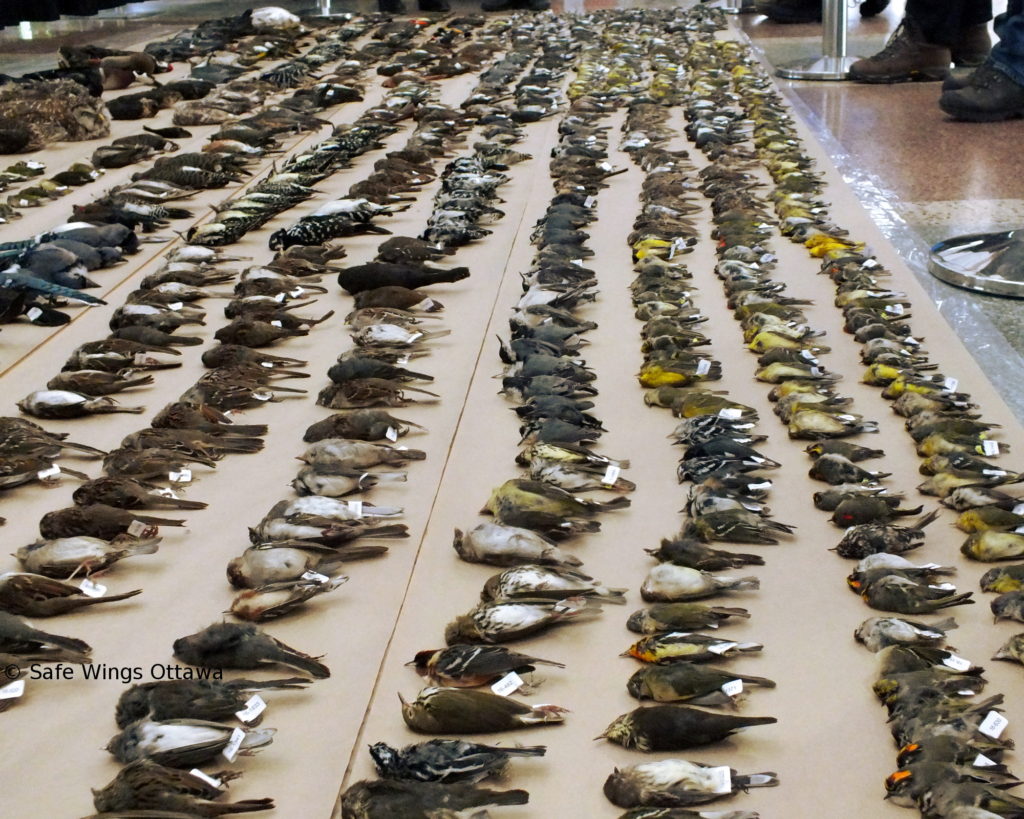 There were approximately 1700 birds in this year's display: many more than in previous years.
An increase in volunteers and public awareness meant more birds were collected.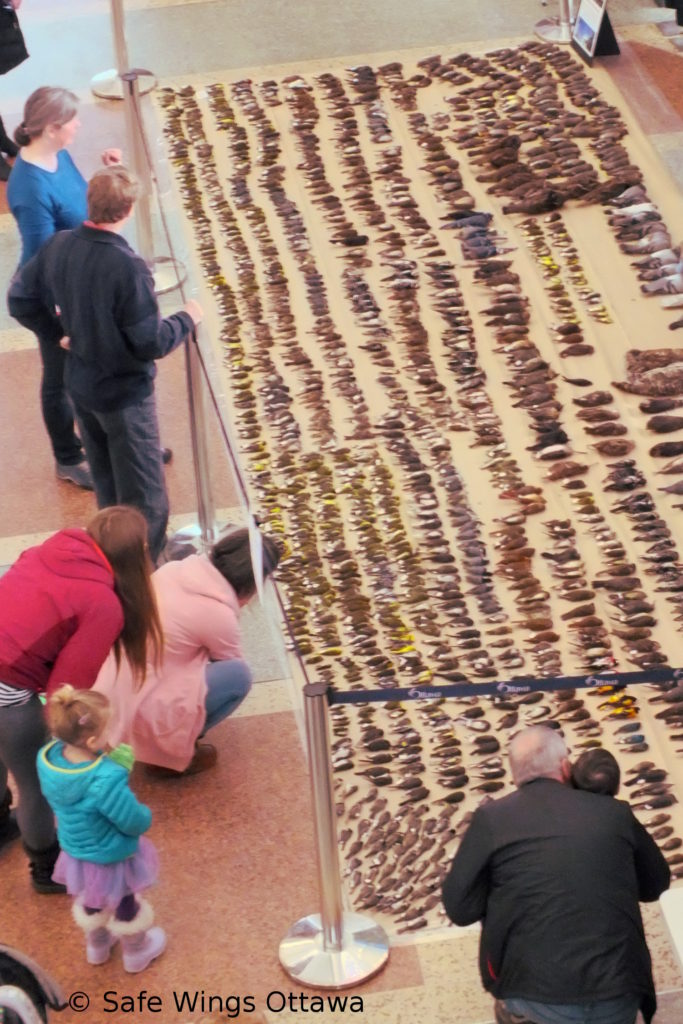 Members of the public were invited to look at the birds up close and have their questions about bird-window collisions answered by Safe Wings Ottawa volunteers.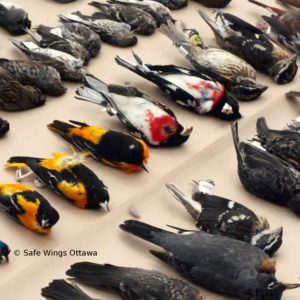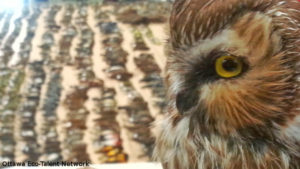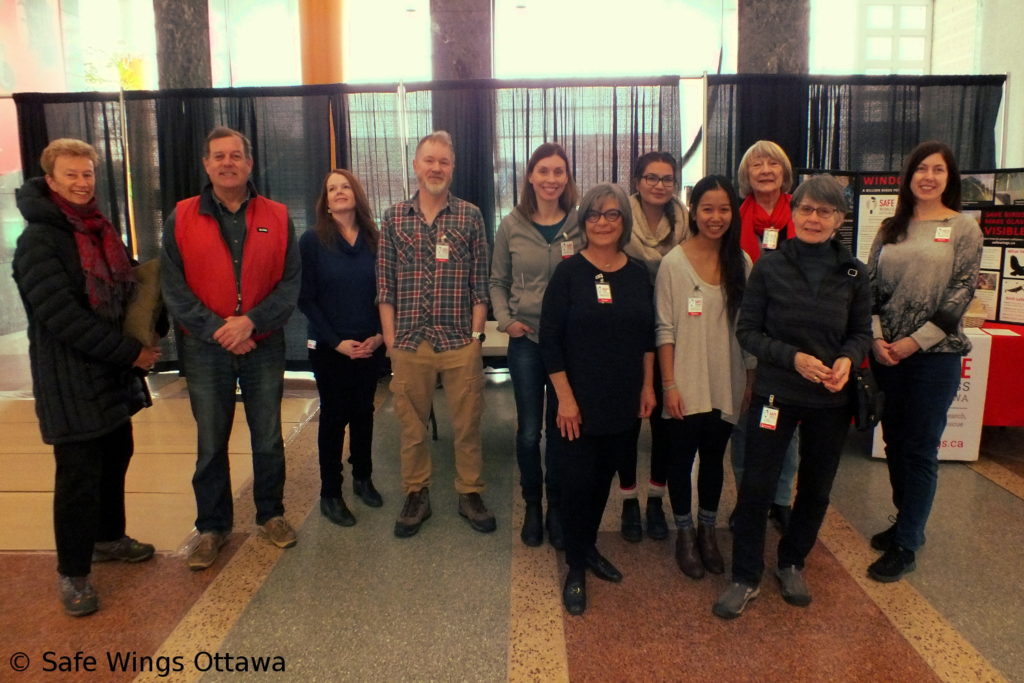 The display could not have happened without an enthusiastic and dedicated team of volunteers. A warm thank-you to all the volunteers that helped out, the staff at Ottawa City Hall, the journalists who reported on the event, and everyone who came!