Best practices | Safer homes | Commercial | What does NOT work | Bird-friendly development | Ottawa
---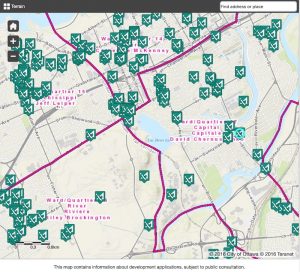 We encourage residents to help change Ottawa's built environment for the better by requesting bird-friendly building, lighting and landscape design for new developments of all kinds (residential, commercial and institutional).
Explore the City of Ottawa's Interactive Development Applications Map for upcoming projects that may pose a hazard to birds (which is most of them). If you click on an icon, you will see a pop-up window showing the type of application and a link to more detailed information, including drawings and a link to submit comments to the City planner ("Send comments to the file lead").
By submitting comments, and by participating in public consultations, you can ask directly about bird-friendly features for a particular project. (Click here for suggested wording and tips.)  Until the City of Ottawa adopts its own bird-friendly design guidelines, we recommend that all projects meet the criteria set out in the City of Toronto's Green Standard Version 2.0.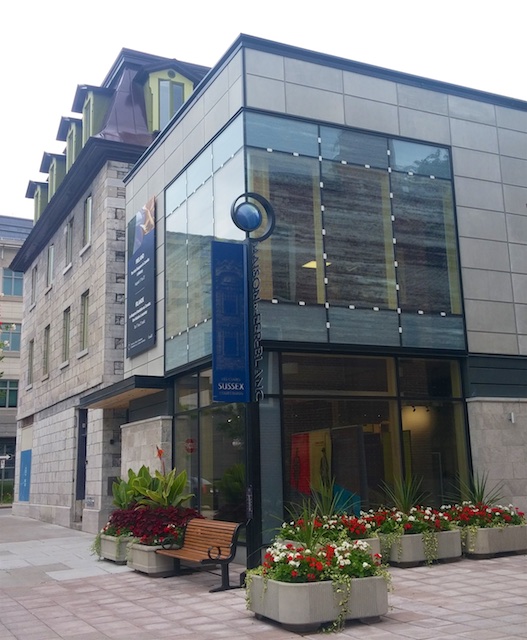 Follow the @OttWatch Twitter account to stay up to date about new development applications and amendments.
You may also want to contact your councillor and the Mayor to ask that the City of Ottawa
adopt bird-friendly requirements for all municipal facilities, and bird-friendly development guidelines for private-sector projects, following the example of the City of Toronto's Green Standard Version 2.0.
The more residents demand bird-friendly design, the better we can educate and raise awareness among elected officials, planners and the building industry.
---
Submitting comments
By submitting your comments to development proposals, you will let City staff, elected officials and developers know that bird-friendly building, lighting and landscape design are important to you.
Use this suggested wording as a starting point when commenting on development projects:
I notice that the proposed project involves substantial use of glass, and wonder if the plans include use of bird-friendly glazing. Collisions with glass that reflects trees and sky, or allows a clear view through a building, are a leading causes of bird mortality. Scientists estimate that 16 to 42 million birds die each year from window collisions in Canada, including 250,000 in Ottawa. Please consider incorporating bird-friendly glass and other design, lighting and landscaping features that will reduce this risk. Such measures, when incorporated during the planning stage, can be cost neutral and provide additional benefits such as temperature control, glare reduction, aesthetic appeal, and branding. For more information on this issue, and for current guidelines for bird-friendly design (e.g. Toronto's Green Standard 2.0), please visit safewings.ca. Thank you.
Please check the "Building design" box above the "Comments" field:



And check the appropriate boxes to share your comments with the ward councillor, your own councillor and the mayor: