Safe Wings Ottawa is program of the Ottawa Field-Naturalists' Club to reduce bird mortality from window collisions through research, rescue and education.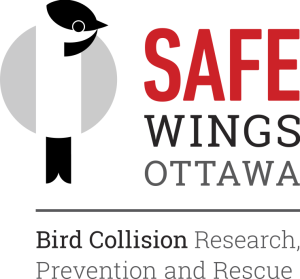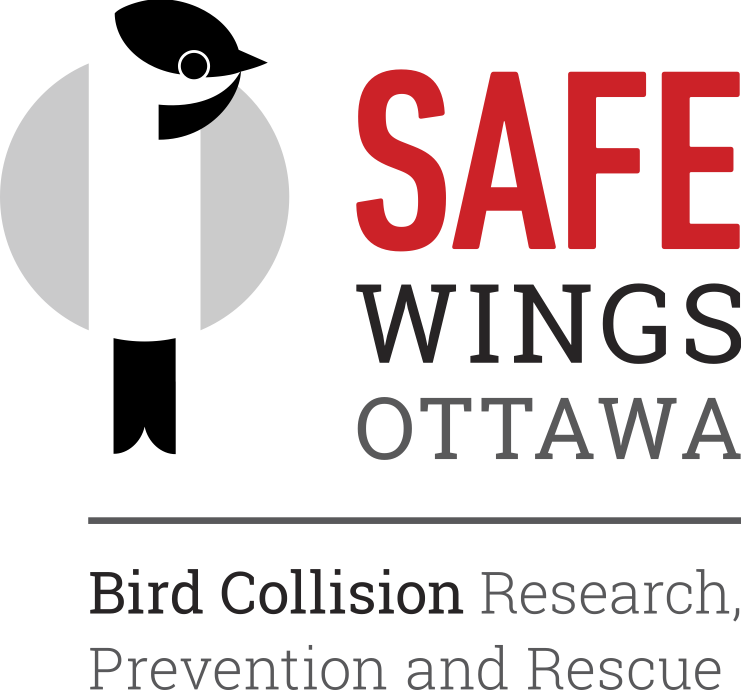 Our mission is to learn more about the extent of the problem in Ottawa, to raise awareness about the causes of window strikes, and to encourage solutions. 
Our volunteers monitor buildings to document collisions, rescue injured birds, and collect dead ones for scientific purposes.
We also educate the public and advise owners of commercial, institutional and residential buildings on what they can do to prevent collisions and save birds' lives through the use of bird-friendly window treatments, architecture and landscaping.
Safe Wings Ottawa began studying the local bird collision problem in 2014. 
Anouk Hoedeman and Sarah Kirkpatrick-Wahl are the coordinators of Safe Wings Ottawa.