Safe Wings Ottawa | OFNC | Volunteer Profiles | Media coverage | Partners and supporters
---
Founded in 1863 and incorporated in 1879, the Ottawa Field-Naturalists' Club is the oldest natural history club in Canada. Its more than 800 members have interests in all aspects of the natural world, from birding to botanizing, investigation to publication, conservation to cooperation.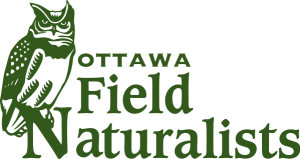 Objectives
To promote the appreciation, preservation, and conservation of Canada's natural heritage
To encourage investigation, publish the results of research in all fields of natural history, and diffuse the information as widely as possible
To support and cooperate with organizations engaged in preserving, maintaining or restoring environments of high quality for living things.